Super Retail Group Corporate Website - 2012
Super Retail Group's Corporate Website details company history, performance, vision, values, leadership and news.
Project Scope
Releasing Super Retail Group's new Corporate and Careers websites were two separate but concurrent projects which had different requirements, scope, functionality, budget, but a similar timeframe and design concept - my role was to project manage the release of both websites.
The corporate website already existed on another platform so along with a new design all the older website's content needed to be migrated to the new website's CMS. As a mostly static website, the update was mainly concerned with recoding old HTML pages, adding some new pages, and adding new imagery. My document conversion skills were essential here for providing my clients with the content they wanted plus the new design.
A significant part of the website includes access to downloadable PDF files as well as posted HTML media release documents. This commanded great attention to detail to ensure no documents were left behind in the process and all were viewed properly in the context of the new design.
New functionality included a web form for submitting enquiries.
My Involvement
Project Manager, responsible for on-time and within-budget delivery
Final Design and Functional Adjustments
Quality Assurance & Testing
Developer-to-Customer Liaison
Content Population & Migration
Front-End Development (HTML, CSS)
Back-End Development
Design Concept
Website Samples
Included below are some screen samples of the website at its time of release.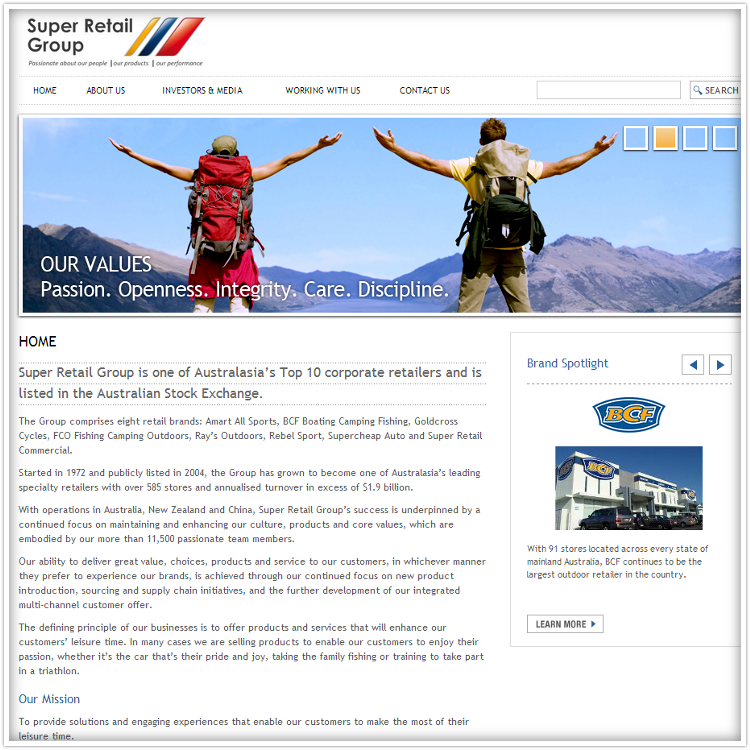 The home page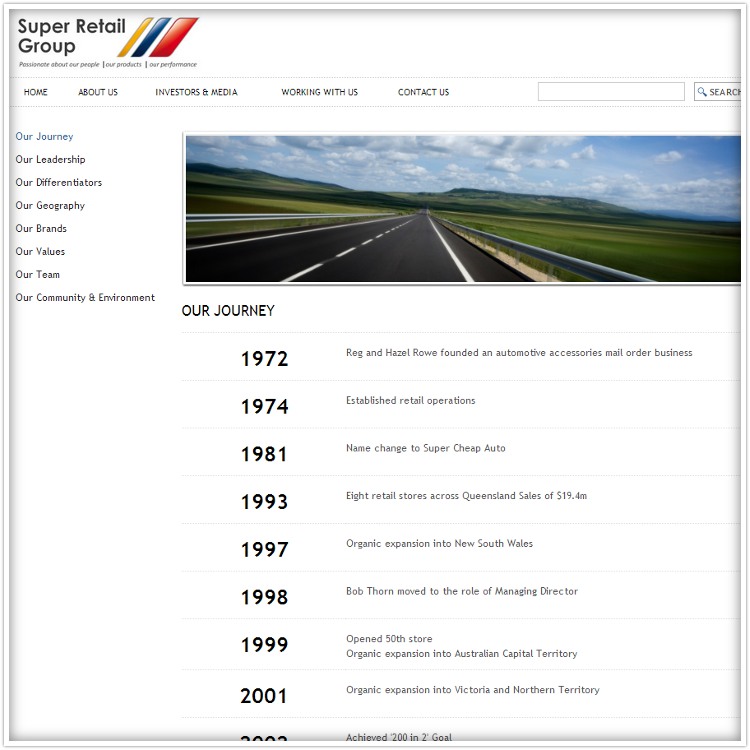 Corporate Timeline page. On this page the I designed the timeline table according to the client's requirements.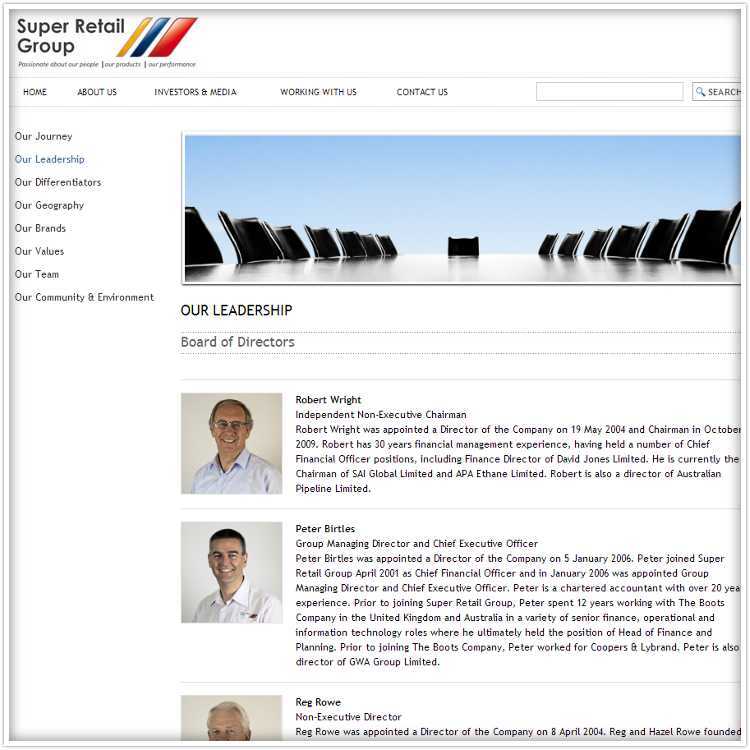 Corporate Leaders page. On this page I migrated the table to the site and then redesigned to fit in with the new design according to the client's requirements.
Conclusion
We successfully released this website on time and within budget. The site still exists and has evolved since my involvement.
Site Address: