Added Insight Website - 2010
Added Insight is a New Zealand Psychological Consulting firm. I worked with them for 3 years and during my time there refurbished their website.
New Design
Added Insight had a functional but simple website which was under-utilised and was not performing well in searches or web traffic compared to competitors. From 2009 onwards I started looking after the site, modifying and updating content on it. As of 2010, my plan was to revitalise the website with a new clean design, optimise it for SEO, and beef it up with searchable and useful information.
The new design included a new modern looking logo. This design work was my own initiative.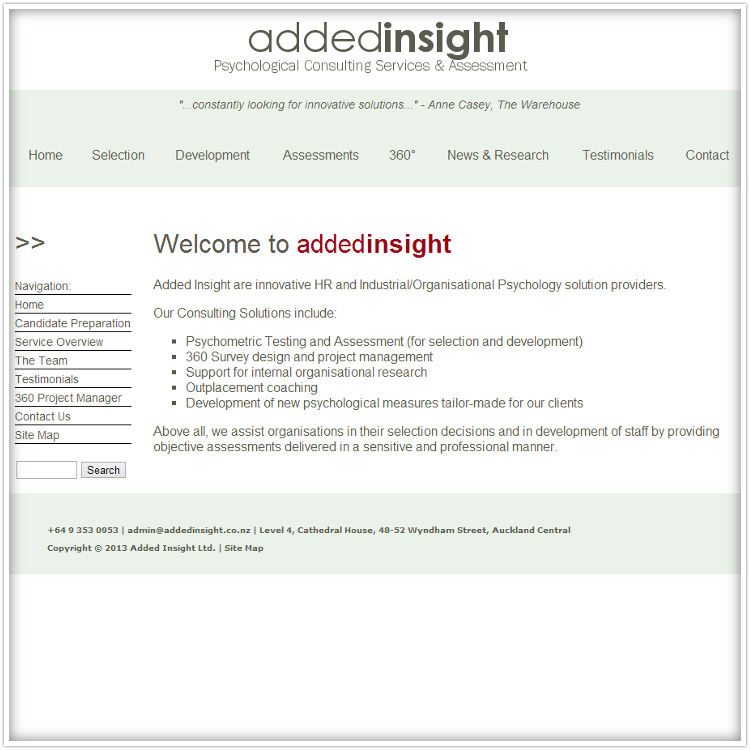 The Home Page.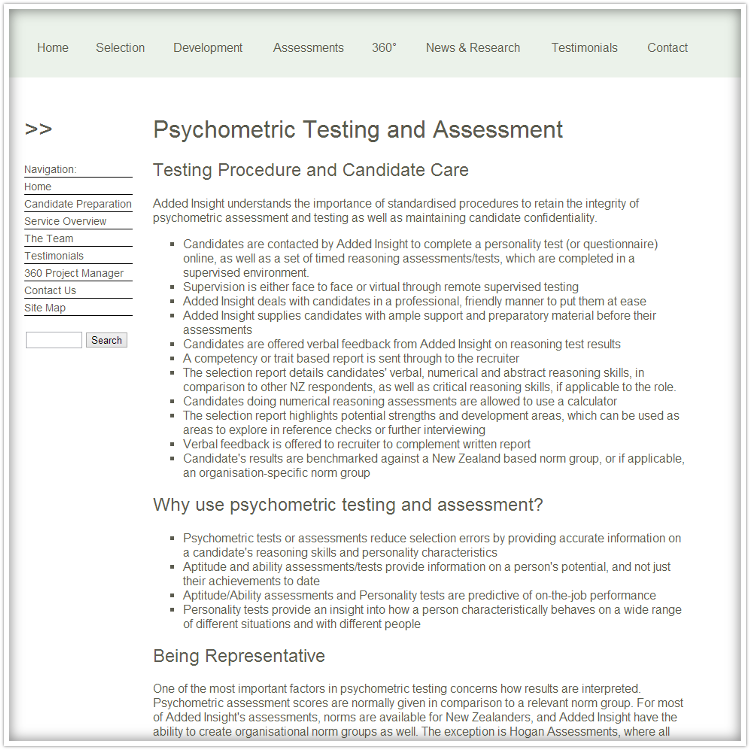 Example content page with the new clean design.
Content Enrichment
I put a lot of effort into increasing the website's search profile by including keyword rich text, while also providing useful information for the site's main visitors: clients and candidates. Our resources for candidates became the number 1 hits on Google for the assessments we used, dwarfing even the assessment provider's website.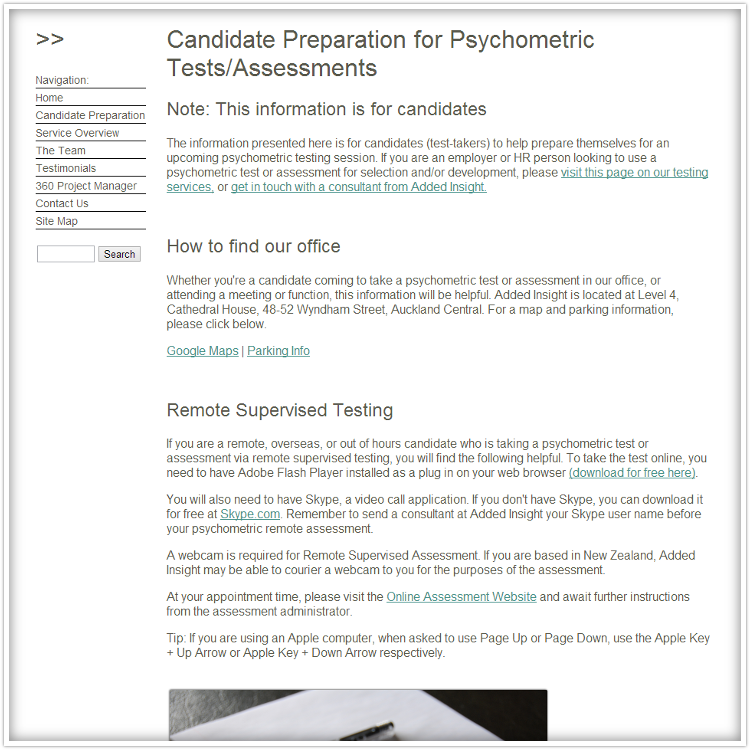 Most popular page on the site for search-originating traffic.
Useful Information
This was a standard resource for the hundreds of candidates Added Insight assessed, and I suspect for candidates undertaking assessments all around the world. Traffic stats aside, however, it was important to me as a consultant that all our candidates received adequate care and preparation, and that included providing all the information they needed in one place.
Today
Added Insight have continued to invest in their website - it looks a little different to how it is shown here.
Site Address: