Renovator.com.au - 2013
Renovations Classifieds Website
Renovator is currently an idea under construction, similar in nature to WorkStudyTravel. At present we have developed a landing page that collects names, numbers and emails. The design is a credit to Alyssa Croyden.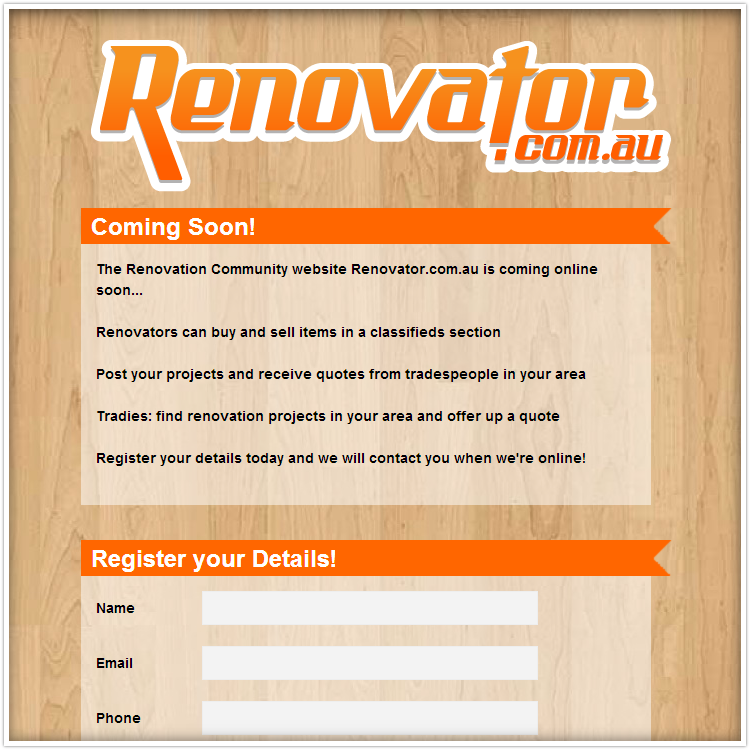 Holding page for Renovator.com.au
Watch this space
I will be updating here as the site advances.
Site Address: